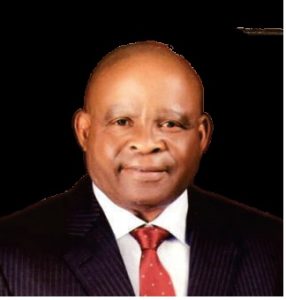 Segun Labiyi
MD/CEO
Mr. Segun Labiyi has over 40 years' experience in security operations and management and as Chief Executive and Managing Director, he is responsible for overall corporate management of the Company. He graduated in Mathematics/Chemistry from Howard University, Washington D.C., USA and obtained a Diploma in Security Management from Cincinnati, also in USA. On return to Nigeria, he joined Vanni International Co. Ltd in 1975 as Operations Manager and left in 1979 to establish Arksego Nigeria Limited. He is also consultant to both private and public sector institutions on Security Operations. Mr. Labiyi has attended various training programs, seminars and workshops both locally and overseas, including Security Management in a Depressed Economy, Advanced Security Control Management, Security Contract and Management; Industrial Management Challenges in a Developing Economy; Modern Surveillance and Crowd Control Techniques, to mention but a few. Mr. Segun Labiyi is a philanthropist and does a lot of work for community development, capacity building and individual sponsorship. With his leadership approach, he has been able to bring together a competent management team that ensures Arksego achieves exceptional success in the industry. He is currently the Chairman of ARFA Automotive Limited, a joint venture company of ARKSEGO NIGERIA LIMITED and FARMINGTONS AUTOMOTIVE GmbH, Germany.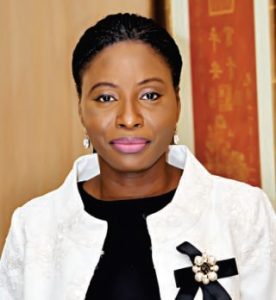 Olayide Kayode – Alabi
ED, Corporate Services & Operations
Olayide has over 23 years working experience with international organization and private sectors, particularly in corporate services, safety and environmental management. She has vast knowledge in a variety of administrative procedures, with transferable management skills and proficiency in Recruitment, Training, Corporate Services and Project Administration from conception to completion phase, financial processes and report writing. She has organized and attended many training courses at home and abroad. She manages evolving strategies for the company's growth, operations, recruitment, capacity development and compensation & benefits. She is a member of Nigerian Institute of Management, ASIS International, NIQS, Project Management Institute, IIPS, SSPN etc. She is passionate about evolving strategies for developing companies as well as processes and procedural documentation.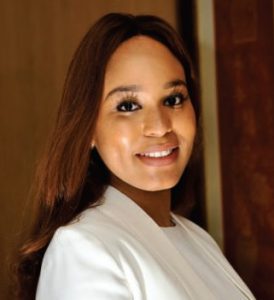 Folasade Labiyi – Olalekan (PhD)
ED, Finance and Strategy
Folasade is the Executive Director of Finance and Strategy at Arksego. She oversees the Finance & Accounts, Business Development and Strategy divisions. She began her career as an Investment Banking analyst at J.P. Morgan, UK, with a primary focus on equity capital markets for Europe, the Middle East and Africa (EMEA). Over the course of her career at JP Morgan
she executed a variety of transactions including sell-side and buy-side mergers & acquisitions, leveraged buy-outs and both debt & equity financing. She subsequently worked as the Executive Assistant to the Managing Director of Sigma Pensions, after their acquisition by Actis.
Folasade has a Ph.D. and a first class degree (M.Eng Hons) in Chemical Engineering, both from Imperial College London. During the course of her academic pursuits she also consulted as a postdoctoral researcher for British Petroleum (BP) in electrochemical engineering. She was the recipient of numerous academic awards such as the BP Award for Academic Excellence and the BP Post-Doctoral Research Award.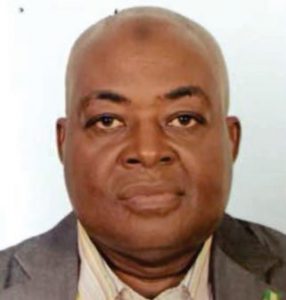 Major Taoheed Abdullahi Adams (Rtd)
ED, Operations
A retired Combatant Officer from the Nigerian Army, Major Adams (Rtd) holds a B.Sc degree in Business Administration and Certificates in Emergency operational planning and development, Emotional Intelligence and Problem Solving Skills, Terrorism – Challenges in Counter Terrorism Strategies, Effective Security Intelligence Gathering etc. He has over 30 years' experience in security management, conflict resolution and intelligence operations in a diversified economic system. While in the Military, he was at various times Detachment Commander (NNPC), Director Army Administration and Quarter Master General Owerri, Task Force Chairman Petroleum Distribution etc. He has attended various Security training programs, professional workshops and seminars from renowned institutions on Corporate Security Management. He joined the service of Arksego Nigeria Limited in 2012 as a Regional Coordinator and later rose to become the Director, Operations due to his proven track records.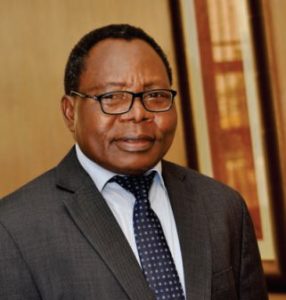 James FAMUBODE
General Services Manager
James is a graduate of Economics and has over 30years' experience in Security Operations, He has evolved in the employment of Arksego to become the GM, Gneral Services. He is the interface between clients and management and uses his industry knowledge and experience to combine his responsibilities in the areas of On-site assessment of situation at Beats, Co-ordination/Supervision of Security Operations and Management of general contracts. He is also a Member of the Association of Professional Security Consultants (APSC) and Associate Member of the American Society for Industrial Safety. He delivers training and consultancy services to our clients as a product of the company.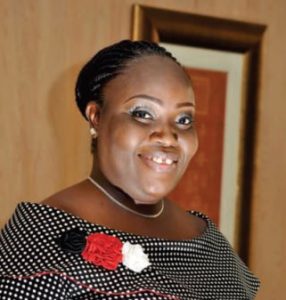 Oni Oluwabunmi
General Manager, Human Resources & Admin
Olubunmi Oni joined the services of Arksego Nigeria Limited as the Head, Human Resources & Administration with the mandate to revamp the Human Resources & Admin operations of the business. This she has successfully accomplished by restructuring the Recruitment, Selection & Staffing procedure, actively worked on the Compensation and & Benefit policies and processes, adequately focused on the Training & Development unit as well as Employee Safety & Health.
She is a versatile professional with professional certifications from the Institute of Chartered Economists of Nigeria (ICEN), an Associate member of Chartered Institute of Personnel Management (CIPM), a member of Society of Human Resource Management (SHRM) Virginia, USA.
Tolulope Ekunola
Finance Manager
A Graduate of Accountancy and an Associate member of the Chartered Institute of Accounting, Tolu has over eleven years post qualification experience in various sectors of the economy – Manufacturing, Oil & Gas, Automobile, Construction, Consulting, Logistics and General services.
A versatile and result-oriented person, his broad scope and varied experience has substantially exposed him to numerous challenges in the dynamic business environment. He has tremendous as a certified financial administrator; he is well versed in the use of accounting software to generate reports for management's decision making. He presently oversees the Finance and Accounting functions at Arksego.